Unleash Your Organization's Full Potential

An organization can only unleash its full potential if it can effectively leverage teamwork. Great teamwork is not achieved by simply compiling a team of capable, diverse, and complimentary team members. Rather, every team must develop its very own team leadership culture that enables effective communication, constructive conflict, mutual accountability, and shared ownership for team results. To achieve this, teams must work together to create a strong basis of mutual trust, to align around a common purpose, and to design, commit, and adhere to a code of conduct that serves the team's goals.
In my role as coach and leadership trainer, I support leaders and their teams in this crucial process. As a trusted partner of your organization, I will help you define what kind of culture will best serve your purpose and design with you the set of interventions that will get you there quickest and with lasting effect.

Strategic Partnerships
To serve larger organizations with a need for interventions across many levels and/or geographical locations, I am closely partnering with the following enterprises: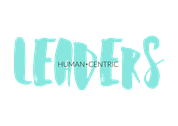 I design and co-lead radically experiential corporate workshops with the Human Centric Leaders, an alliance of European Coaching Leaders who share a common passion and vision for Leadership and Soul in the workplace:  www.humancentricleaders.com 

I also form part of TPC Leadership, a trusted leadership development and coaching consultancy with offices across Europe, the Americas, and Asia, partnering with many large international organizations across the globe:   www.tpcleadership.com
Share this page with your network: