Thoughts and resources meant to spark your curiosity about Yourself
For fresh weekly ideas and thought-provoking stuff, also check out my Facebook page.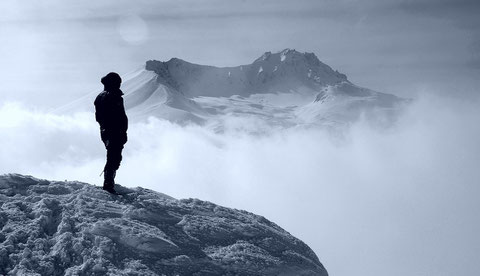 Over and over again, I'm blown away by the energy that's released when my clients connect to their life purpose.

Last week I had a first session with a wonderful young entrepreneur who had gotten buried so deeply in the nuts and bolts of setting up her business and closing her first deals that she lost sight of her vision and got completely disconnected from her passion and creativity.  She felt blocked and disempowered; insecurity and fear were taking over. No good place to be – and definitely no great place from which to passionately engage with potential clients. -- What to do?
The good news was that the business she had chosen was in fact fully aligned with her purpose, her values, and her strengths – and so it took us as little as half an hour to have her connect back to her purpose and realize why this work is so meaningful to her. And from there, she could step into her best Self and unleash her unstoppable creative power – the very power she needed to amaze her future clients. And off she went, unstoppably courageous, on fire, on purpose. Her inner leader unleashed.
This world needs more people like her who come alive fully to serve their world through their gifts!
If you feel compelled to unearth your life purpose, or re-connect with it, write me a message. Or join us on April 11 in Zurich for our "Unleash Your Inner Leader" Workshop. --  More info at: http://bit.ly/1EcpP3p
"Don't ask what the world needs. Ask what makes you come alive, and go do it. Because what the world needs is people who have come alive."
― Howard Thurman
Share this page with your network: